Los mejores tutoriales de Photoshop del 2009
No me voy a enrollar contandoos mil historias del Photoshop que no sepáis ya. Aquí os dejo (tras el salto) los que en Web Design Ledger han considerado que son los mejores tutoriales de Photoshop de todo el año 2009.
Muchos buenísimos, os recomiendo encarecidamente verlos y guardarlos.
Text Effects
Web Design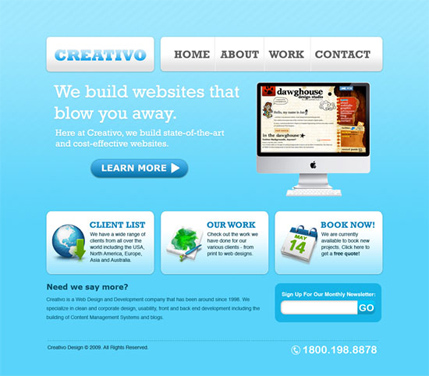 Icon Design
Retro and Vintage Effects
Lighting Effects
Related Posts
Here's some other articles that you will definitely find useful.
¿Necesitas contratar un hosting para tu web?
En SiteGround tienes disponible una amplia oferta de hostings para todo tipo de bolsillos y necesidades. Encuentra el hosting que estás buscando al mejor precio, con las últimas tecnologías en velocidad y seguridad web y soporte en español 24h: